Like it or not we live in the modern era. The era of selfies, social media and mobile data where everything becomes public information the second we share it. It's an amazing time to be alive for sure but we're also on show a lot more than ever before.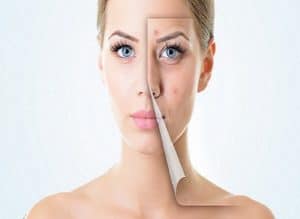 Almost every single phone now has an incredible camera. That means millions of pictures being taken every day and uploaded, simply put we're all constantly on show. In this exposed world we always want to look our best and not be caught off guard.
Looking as good as we can starts with our skin. It's often the first thing people notice about us and can leave a lasting impression. Plus when we look in the mirror we're always reminded of the imperfections. We all want to look flawless like our favourite celebrities and have completely blemish free, even skin tone.
Of course there are a lot of makeup products which can cover up these marks but really we want to get to the source and solve the issue, not hide it. The beauty industry is absolutely huge with billions in sales every year. There are a number of big and small companies that have seen this demand and there are now thousands of different products all offering the same solutions.
Skin Care Blogs
With such a crowded market place it's often difficult to know which products are effective and which aren't. These skin care brands can be fairly expensive too, so you might end up out of pocket for a worthless item. We also have to consider the health implications of poorly made products, after all we're applying them directly to our skin- the first line of defence for our body.
This is where skin care blogs come in. Blogging has been used for over a decade now as a way of spreading and ingesting useful information. In the beauty and skincare world it's invaluable because it cuts out a lot of the leg work. In fact there are skin care blogs which have reviewed so many products that they know exactly what you need to get.
Of course some blogs aren't as good as others, but if you can find the right one they're a time saver and are the first step to getting healthier, better looking skin.
The Derm Report
The Derm Report is a dedicated beauty industry blog that covers everything to do with skincare and other products. They have information on all the big brands, but even some of the smaller contenders you might not have heard of. The Derm Report doesn't just skim the surface either. You'll find detailed product information, reviews and other useful bits of knowledge that is helpful for finding the best products.
The goal of The Derm Report is to help everyone find the product that fits their needs. So if you're looking for any kind of cream, face wash or treatment then you should definitely check out The Derm Report